News
Nowata County
Posted: Jan 03, 2023 3:19 PMUpdated: Jan 03, 2023 3:54 PM
NCSO: Nowata Officer Stable After Being Hit by Car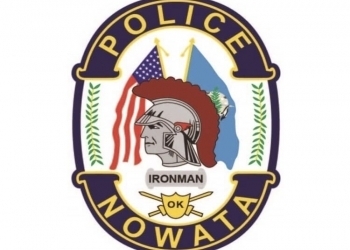 Garrett Giles
A Nowata police officer that was hit by a car on Monday night appears to be in stable condition.
Nowata County Sheriff Jason McClain says they are hoping and praying for the officer. McClain says they wish him a speedy recovery. He says the Nowata County Sheriff's Office (NCSO) will support the officer and his family as they deal with this horrible incident.
NCSO deputies originally reported that the officer was hit while directing traffic after a car stalled on the side of the road and a trailer went into a ditch. Deputies said the officer was going to be evacuated by helicopter, but had to be driven to the hospital because of severe weather.
Sheriff McClain says a broken leg and wrist are only a few of the injuries that the officer suffered in the accident. We will have more information when it becomes available.
« Back to News