News
Washington County
Posted: Jan 03, 2023 8:35 PMUpdated: Jan 03, 2023 8:35 PM
Bartlesville City Council Meets on Pride Event Once More..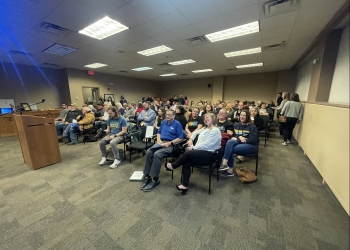 Chase McNutt
The Bartlesville City Council met for the first time of the New Year this last Tuesday night at an earlier time of 5:30 instead of 7 pm. The big item reoccurring on the agenda was to update the council on events related to the regulation of adult entertainment in public spaces with possible action by council to give direction to city staff.
Some passionate Bartians got up to speak, and after a lengthy discussion a decision was made by the council by way of a 4-1 vote in favor of "content neutral". Here is Mayor Copeland on that decision.
Vice Mayor Jim Curd spoke his peace on the event as well.
The one opposing vote came from newly elected commissioner Loren Roszel, and he explains why he voted in opposition. The commissioners will meet again on the first Monday of the month of February.
« Back to News