News
Local News
Posted: Jan 04, 2023 3:40 PMUpdated: Jan 04, 2023 4:26 PM
Schools Resume Classes, Students Ready to Learn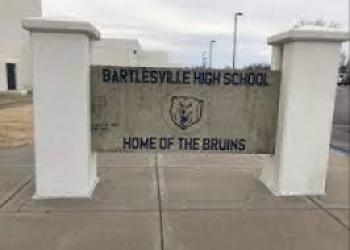 Garrett Giles
Students enrolled in the Bartlesville Public School District (BPSD) are back to roaming the hallways and getting to class in the knick of time after Christmas Break.
These same students are excited to return to school. Here some of the students of BPSD share what it means to them to return to class.
Being with friends was the biggest response from students when asked what it means to be back after the long break. Others are ready to learn and achieve academically.
However, BPSD isn't the only school back in session. Dewey Public Schools (DPS) will return to school on Thursday. Teachers at DPS returned to their respective buildings on Wednesday for a professional development day. They are all eager for the arrival of their students.
« Back to News