News
Bartlesville
Posted: Jan 04, 2023 4:48 PMUpdated: Jan 04, 2023 4:58 PM
Parsons-Owen Joins Arvest Bank Bartlesville's Board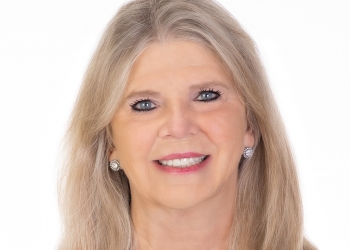 Garrett Giles
Kim Parsons-Owen joins Arvest Bank's board of directors in Bartlesville after serving on the Arvest Nowata advisory board for the past year.
In a statement, local Arvest Bank president Kim Moyer said:
"We are thrilled to welcome Kim Parsons-Owen to our Bartlesville board. Kim's extensive experience with QuikTrip, as well as her wide-ranging civic involvement, will help us in our commitment to providing financial solutions for our communities and support our efforts in innovation."
Parsons-Owen was an executive with the QuikTrip Corporation for 28 years, serving as Vice President of Human Resources. Parsons-Owen was also instrumental in helping the company update and develop several employee-based projects and strategic plans.
After retiring from QuikTrip, Parsons-Owen worked as a consultant for both The Holmes Organization and for Helmerich and Payne, implementing new training and staffing plans for each company.
In addition to her extensive work experience, Parsons-Owen has been an active member of her community. She has served on the boards of directors for Homelife Association, Big Brothers and Big Sisters of Green Country and of Oklahoma, Go Red for Women (American Heart Association) and is currently a board member of Catholic Charities of Eastern Oklahoma. Parsons-Owen is a graduate of Missouri State University. She currently lives on a ranch outside of Nowata.
"I look forward to serving Arvest and the Bartlesville community to aid in bringing together options for their success," Parsons-Owen said.
« Back to News