News
Oklahoma
Posted: Jan 09, 2023 10:12 AMUpdated: Jan 09, 2023 10:12 AM
Brecheen and 'Tenacious Twenty' Extract Transformative Rules Changes from McCarthy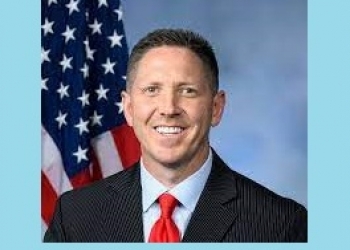 Tom Davis
Congressman Josh Brecheen (OK-02) and the "tenacious twenty" secured transformative rule changes from Speaker of the House Kevin McCarthy that will empower all Members of Congress. The agreement reduces the consolidation of power that has placed decision-making in the hands of a few "super legislators" hand-picked by the Speaker in recent years.
Here is a list of some of the transformative rule changes that are part of the agreement:
?
Commits to an open amendment process allowing rank-and-file members to offer spending cut amendments from the floor on all general appropriation bills. No floor derived amendments have been allowed under an "open rule" in six years which has left members unable to fully legislate but only vote "yes" or "no" on bills that could be majorly improved and lessen the massive debt loading.
?
Requires single subject bills instead of bills purposefully loaded with mixed subjects designed to camouflage bad provisions.
?
Grants a full 72 hours minimum to Members to read bills.
?
Commits the House to balancing the budget in ten years. A debt ceiling increase must be tied to spending cuts.
?
Promises a vote on congressional term limits.
?
Allows a single member of Congress to move towards removing the Speaker if the Speaker doesn't keep their word.
?
Establishes a "Church" style committee to investigate the weaponization of government organizations against the American people.
« Back to News