News
Local News
Posted: Jan 09, 2023 3:13 PMUpdated: Jan 09, 2023 3:14 PM
Washington Co. Democrats to Meet on Jan. 26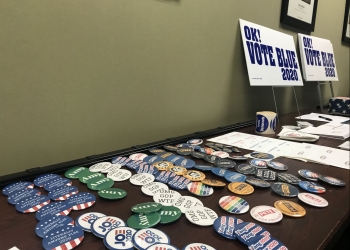 Garrett Giles
Washington County Democrats will meet on Thursday, Jan. 26 at 7 p.m. at Crossing 2nd, located at 215 E. 2nd Street in Bartlesville.
Come join the Washington County Democrats as they gather in-person and discuss plans for 2023. The meeting will be available via livestream as well. The meeting is free to attend and all are welcome.
For more info on the Washington County Democratic Party call 918.212.6547 or visit washcodemsok.com.
« Back to News