News
State of Oklahoma
Posted: Jan 10, 2023 3:45 PMUpdated: Jan 10, 2023 4:42 PM
Lankford Shares Update at the Border in El Paso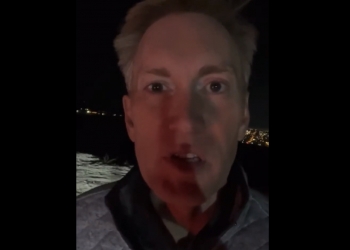 Garrett Giles
In El Paso, United States Senator James Lankford of Oklahoma shared a video update on Twitter exposing the wide-open southern border.
Senator Lankford says Border Patrol is overwhelmed trying to process illegal border crossers as they can't keep up with the flood of people making their way into the US. Lankford says the Biden Administration has made comment that they do want to put out a rule towards the process but it could take 18-months to go through. He says we need to see action at the border because the issues there needs to come to a stop.
Along with a bipartisan group of Senators, Lankford was briefed by DEA, FBI, Border Patrol, and local law enforcement about how the uncertainty of Title 42 has impacted the border crisis.
Video below courtesy of Senator Lankford
LAST NIGHT: In El Paso, the border is NOT secure. Border Patrol is overwhelmed trying to process illegal border crossers, they can't keep up with the flood to people making their way into the US. pic.twitter.com/yUrYGuCxiL

— Sen. James Lankford (@SenatorLankford) January 10, 2023
« Back to News