News
Washington County
Posted: Jan 11, 2023 9:19 AMUpdated: Jan 11, 2023 9:29 AM
Washington County Assessor Todd Mathes on COMMUNITY CONNECTION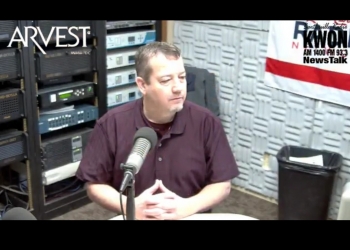 Tom Davis
Washington County Assessor Todd Mathes was our guest on COMMUNITY CONNECTION on Wednesday.
Todd informed the audience that as a state, Oklahoma is up over 10% over last year in real estate sale. On average, home values in the state have now gone up over 70% in the past ten years.
Todd has been Washington County's Assessor since May of 2001. Todd tells us the County Assessor has the responsibility to appraise and assess the real and personal property within the county for the purpose of taxation. Also, the County Assessor is required to compute the taxes due on all taxable property. By law, the County Assessor appraises all the taxable real and personal property according to its fair cash value for which the property is actually being used as of January 1st of the taxable year, and assess it at a percentage ratio of its fair cash value.
Mathes said that all business personal property, farm equipment and mobile homes that have not been assessed as real estate are to be rendered with the Assessors office by March 15th. He said his office is in the middle of mailing out 3,400 personal property renditions this week.
The taxes in Washington County support each common school district, the local vo-techs, the county general fund, and your city or town, if you have passed a bond issue.
Real estate or personal property tax forms are available at the Washington County Assessor's Office. More information about the Homestead Exemption, please call the Washington County Assessor's Office at (918) 337-2830.
« Back to News