News
News
Posted: Jan 11, 2023 1:52 PMUpdated: Jan 11, 2023 1:53 PM
Former Felon Charged with Stolen Vehicle and Possessing Firearm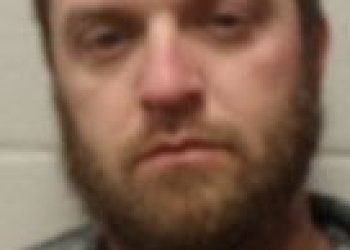 Chase McNutt
Stanley Posey was seen in Washington County Court today on felony charges alleging possession of a stolen vehicle and possession of a firearm after conviction of a felony. According to an affidavit, officers located a Nissan Frontier that was reported stolen in the backyard of Posey's residence.
When officers tried to get someone to answer the door, their knocks went unanswered. However, Posey was spotted peeking through a window, and then was ordered to exit the residence. Posey would step out and identify himself. After Posey was arrested, BPD attempted to get a search warrant for his residence and were successful.
Inside Posey's house, they found three rifles, a .223 caliber Ranch Rifle, a .17 HMR caliber bolt action rifle, and a 7.62x39 caliber AK47. Posey is a former felon, so the rifles were seized and booked into evidence. Posey's next court date is set for January 20th, and he is currently being held over on a $50,000 bond.
« Back to News