News
Bartlesville
Posted: Jan 11, 2023 2:18 PMUpdated: Jan 11, 2023 2:37 PM
BHS Alum, Friend to Hold Author and Illustrator Visit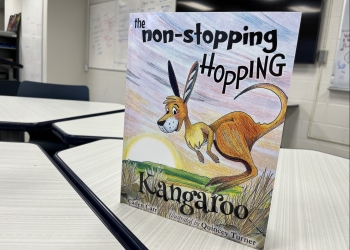 Garrett Giles
A Bartlesville High School (BHS) alum and her friend will hold a children's book author and illustrator visit at the Bartlesville Public Library (BPL).
18-year-old Quincey Turner and 17-year-old Caden Carr - currently a senior at BHS - have lived in Bartlesville for many years.
Carr has a dream to create stories that children and parents will love. Growing up with a single mom and three siblings made bedtime stories that much more special to Carr. After his mother's untimely passing, he decided that life was too short to wait to accomplish your dreams.
On the other hand, Turner has been obsessed with art from an early age. Turney's dad was an artist himself, and there were many times where they would go to the public library together, picking out books based purely on the artist inside. Now she is an aspiring professional artist and hopes to bring joy to other kids with her gift.
The duo's visit to BPL, located at 600 S. Johnstone Avenue, will take place on Saturday, Jan. 28 at 1:00 p.m.
« Back to News