News
Local News
Posted: Jan 11, 2023 3:38 PMUpdated: Jan 11, 2023 3:42 PM
WCSO Recognized for Partnership with Osage Co. Sheriff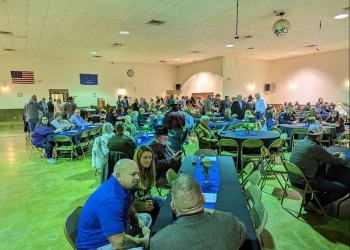 Garrett Giles
Mutual respect goes a long way, especially when it comes to partnerships established by local law enforcement agencies.
The Washington County Sheriff's Office (WCSO) was invited to an awards banquet put on by the Osage County Sheriff' Office (OCSO) at the Elks Lodge in Pawhuska last Saturday.
WCSO Sheriff Scott Owen would receive a plaque on behalf of his staff for their help during the passing of OCSO Captain Willie Hargraves last year. Owen says it was an honor to cover patrols and the Osage County jail during Capt. Hargraves' funeral so the OSCO staff could give their respects to the family.
WCSO's Deputy Duniphin would receive a recognition award for all of his help in teaching tactical skills and other in-service classes. Even retired Sheriff Pat Ballard was honored for his many years of service with the Bartlesville Police Department and the Washington County Sheriff's Office.
Sheriff Owen says they are blessed to have brothers and sisters as their law enforcement neighbors who are always there to help them when they need it. He says every constituent in the area is in good hands.
Photo courtesy: WCSO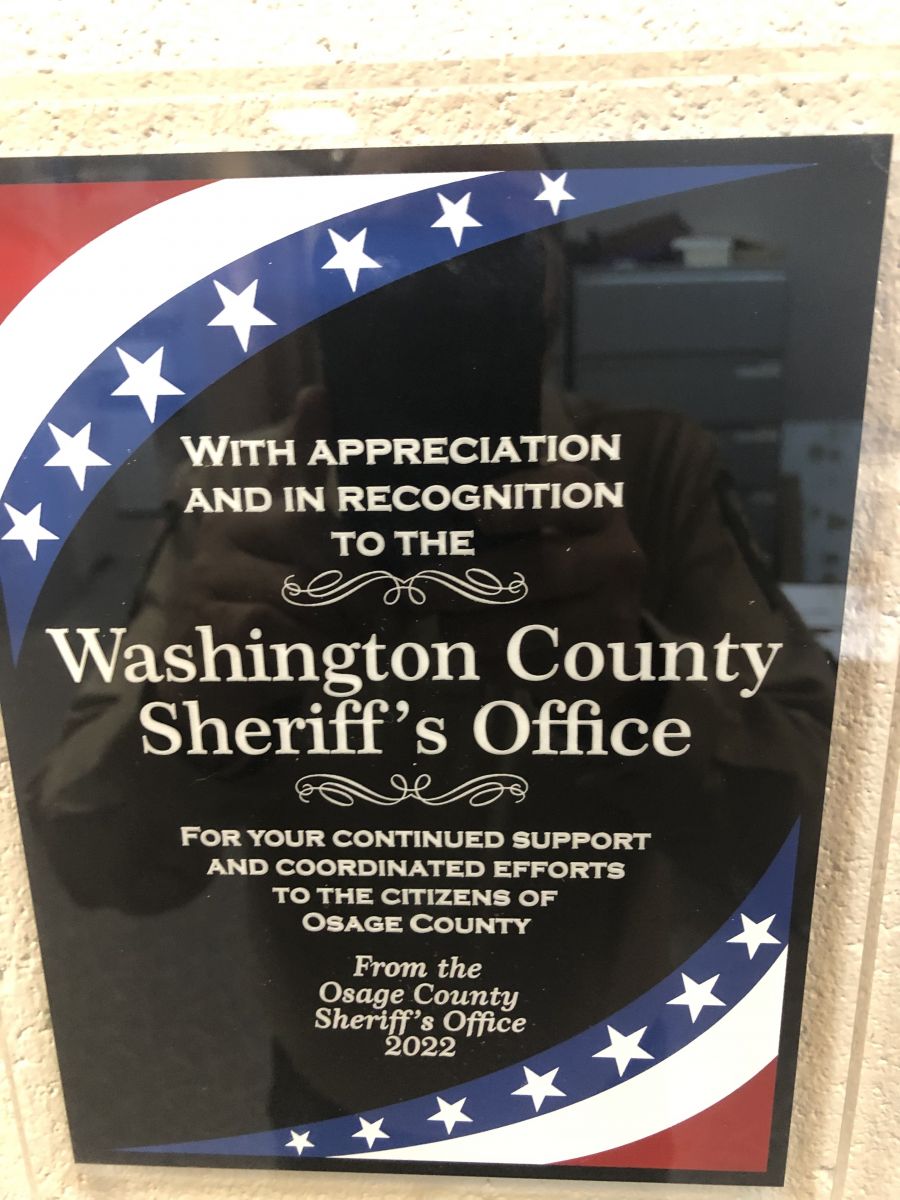 « Back to News