News
Oklahoma
Posted: Jan 12, 2023 10:21 AMUpdated: Jan 12, 2023 10:21 AM
Sen. Dahm Files Legislation to Prevent Further Pandemic Tyranny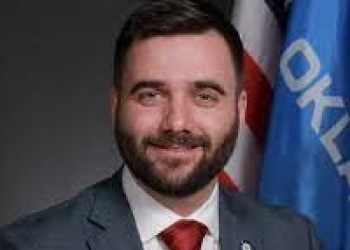 Tom Davis
Sen. Nathan Dahm, R-Broken Arrow, has filed multiple pieces of legislation aimed at ending any remnants of the Covid tyranny, ensuring that there are greater limitations on government power during emergencies, and providing greater protections for individual freedoms in the event of such emergencies.
"Three years ago, governments around the world chose to infringe upon the rights of the people under the guise of safety due to a respiratory virus," Dahm said. "We saw playgrounds and parks roped off, young children forced to attend school online, churches prohibited from meeting, businesses shuttered never to reopen, and lives destroyed in more ways than just the direct loss from the virus. We now know it was a failure of epic proportions. We must never again let government manipulation take away our rights. Therefore, we need laws to constrain you and those like you in the future who would violate the Constitution you swore to protect."
Senate Bill 271 and SB273 amend the emergency powers of the governor and place limits on the duration of a state of emergency.
SB272 and SB275 put strict limits on the closure of businesses and prohibit the closure of places of worship during declarations of emergency.
SB270, SB276, SB279, and SB280 would prohibit mask or vaccine mandates, protect parental rights to refuse vaccinations for their children, and prohibit employment discrimination based on vaccine status.
"Contrary to the science, children – the least vulnerable category – were forced by teachers' unions and bureaucrats to wear masks," Dahm said. "Mask and vaccine mandates were implemented all across the state with little regard for individual liberties or beliefs. We should have passed every one of these bills when they were first introduced, and now the Legislature is being presented with that chance once again," said Dahm.
« Back to News