News
City of Bartlesville
Posted: Jan 13, 2023 1:42 PMUpdated: Jan 13, 2023 1:42 PM
Bartlesville History Museum to Host "Date Night"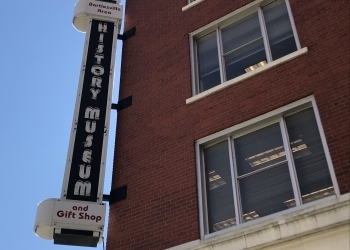 Garrett Giles
The Bartlesville Area History Museum (BAHM) looks to add a unique twist to Valentine's Day.
A "date night" event will be held at the museum on Thursday, Feb. 16, from 6:00 p.m. to 8:00 p.m.
Dinner will be catered by Price's Old Fashioned Meat Market as BAHM presents an OETA short film, "Back in Time," covering the success of Wiley Post. This is part of an exhibit called, "A 50,000-foot view: The Stratospheric Rise of Aviation in Washington County."
Seating is limited. For more information, contact the museum at 918.338.4290. BAHM is located on the fifth floor of Bartlesville City Hall, 401 S. Johnstone Avenue. Hours are 8:30 a.m. to 4:00 p.m. Monday through Friday, excluding holidays.
« Back to News