News
Washington County
Posted: Jan 24, 2023 2:09 PMUpdated: Jan 25, 2023 9:31 AM
Teen Seen on Charge of First Degree Murder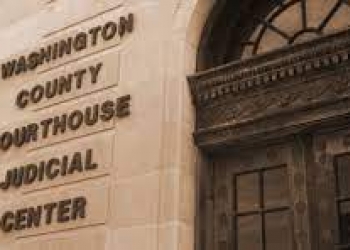 Chase McNutt
The minor teen who was allegedly involved with the murders of Larry and Deborah Dutton was seen in Washington County Court today. Heidi Dutton, is being tried as an adult on the count of murder in the first degree. According to the arrest affidavit, Dutton was taken in for questioning after a search warrant led to the discovery of blood stained walls and shoes with blood evidence on them.
During questioning, Dutton would confess to the killings. More specifically, Dutton confessed to shooting her mom in the head before stabbing her with a knife. The next moment her father started towards her to try and stop her, and he was allegedly stabbed three times by Dutton, twice in the head and once in the abdomen. Dutton would later recant her story partially, saying that she had a male counterpart, Lucas Anthony Walker that actually did the killings for her.
When asked why it was done, Dutton simply stated that it was just because she "wanted them dead." Both are currently being held over in the Washington County Jail and Dutton's bond is set at $2 million. Dutton's next court date is set for February 3rd. Here is word from Sheriff Copeland with the latest.
« Back to News