News
City of Bartlesville
Posted: Jan 26, 2023 9:53 AMUpdated: Jan 26, 2023 9:53 AM
Fortress Grand Opening on Thursday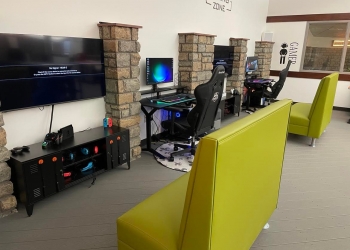 Evan Fahrbach
Thursday is the grand opening of the "The Fortress," which is a newer venture at the Bartlesville Public Library. As we reported last week, the space has technically been open a few days.
The Fortress gives teens a space to read, visit with friends, study, and play games. The space includes four fully-equipped gaming and areas where students can read graphic novels, stud or play a pinball machine.
Bartlesville City Manager Mike Bailey talks about the project.
The grand opening is Thursday from 4:00-6:00 and will include light refreshments.
(Photo from City Beat)
« Back to News