Sports » Latest News
Sports
Posted: Aug 09, 2019 7:34 AMUpdated: Aug 09, 2019 8:41 AM
BHS Fall Sports Start Next Week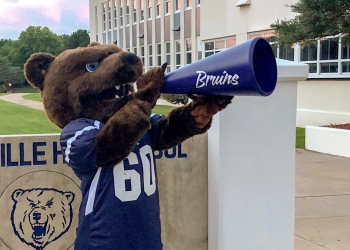 Fall Sports events are going to kick off for Bartlesville High early next week, as the Lady Bruin softball and volleyball teams are getting set for their season openers in just a matter of days.
The softball team will travel to Bixby on Monday, while the Lady Bruin volleyball team will host Jenks on Tuesday.
Both clubs have been in scrimmages this week. Head softball coach Kyle Minton says that scrimmages are the first real step in getting set for actual games next week.
The Lady Bruin softball team has taken on Oologah and Sperry in scrimmages thus far, they travel to Claremore for round-robin competition today. That will be their final tune-up prior to Monday.
Meanwhile the Bartlesville volleyball crew had its first few scrimmages this week, as well. Jenn Ward, first-year BHS head coach talks about what she has been looking for during this first week of exhibition action.
The other BHS fall sports won't kick off until later this month. Cross Country still has a couple weeks before its first event, and football begins practice on Monday.
« Back to Sports