Sports » Latest News
Posted: Dec 03, 2018 7:42 AMUpdated: Dec 03, 2018 8:42 AM
Bartlesville Tip Off Luncheon Upcoming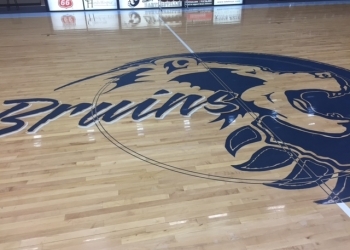 The Bartlesville Sports Commission will be celebrating the start of the Bartlesville High basketball season on Tuesday, Dec. 11.
The annual Bartlesville High tip-off luncheon will start at 11:30 AM at the Hillcrest Country Club.
Bruin boys coach Clent Stewart along with first-year girls skipper Donnie Martin will talk about Bartlesville's upcoming basketball seasons. Reservations are required. If you would like to attend the tip-off luncheon you can RSVP to Karen Oakley by emailing BartlesvilleSports@Gmail.com.
Speaking of the start of BHS basketball, this week will be a busy one for the Lady Bruins and Bruins as they begin their seasons. Owasso comes to Bruin Fieldhouse tomorrow evening to kick off the season. Both the Rams and Bartlesville are playing their first games of the season. Bartlesville head boy's coach Clent Stewart talks about the start of the season.
Tip off for the girls at 6:30 on Tuesday night. Boys to follow just after 8:00. We will have both those games on the radio for you on KWON – AM 1400 and FM 93.3. Pregame will start just after 6:00.
Aside from the conference double-header on Tuesday - both Bartlesville teams are in a tournament in Broken Arrow starting on Thursday.
« Back to Sports