Sports » Latest News
Sports
Posted: Jul 03, 2018 7:30 AMUpdated: Jul 03, 2018 8:30 AM
BHS Cross Country Again Reloads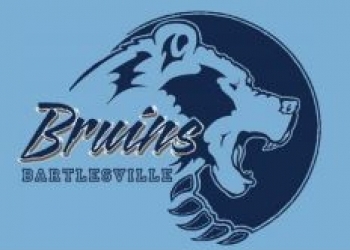 Fall sports will officially start during this month of July. Within the next two or three weeks many area softball, volleyball and cross country teams will begin official high school practice.
Bartlesville High cross country is a part of that group.
The Lady Bruins and Bruins will have to replace some superstars that were lost to graduation this past May, including Rilee Rigdon and Greta Olsen on the girl's side along with Nathan Lauritsen and Henry Williams on the boy's side.
The Bruin boys have won back-to-back state titles as a team.
Bartlesville has done a great job reloading and not rebuilding as a program, and this year may be the biggest test in regards to that over the past five years. Bruin head cross country coach David Ayers talks about what keeps his program successful.
Bartlesville assistant cross country coach Bon Bennett will be back again this fall – he retired from his full-time position at BHS and as head track and field coach this summer.
« Back to Sports