Sports » Latest News
Sports
Posted: Oct 09, 2017 9:07 AMUpdated: Oct 09, 2017 10:07 AM
BHS Volleyball at Jenks for Regionals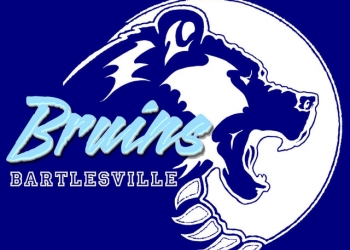 At Bartlesville High, softball wrapped up last week, and volleyball is competing in the postseason this week.
The Lady Bruins will travel down to Jenks for their regional starting on Tuesday. BHS is matchup up in the first round against Southmoore. Bartlesville has had an up-and-down season, the Lady Bruins are 4-27, but have won all four of their matches in the past three weeks of the year. Bartlesville Athletic Director Ryan Huff says anything can happen once the postseason begins.
Aside from Southmoore and Jenks, Sapulpa is the other team in that regional. We will have more on Lady Bruin volleyball as the regionals continue.
« Back to Sports