Sports » Latest News
Sports
Posted: Jun 29, 2018 7:04 AMUpdated: Jun 29, 2018 8:04 AM
BHS Volleyball Season Quickly Approaching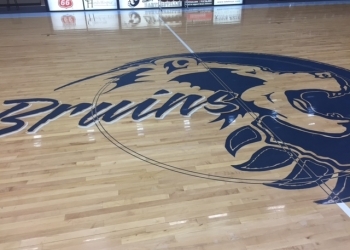 High school football teams can't start practicing until early August, but other fall sports can start within the next few weeks.
Bartlesville High volleyball has already been working at camps this offseason. Head coach Tom Williams said turnout was good for all the camps and the Lady Bruins summer league, which was in Castoosa. Up next is K-State team camp in the middle part of July.
BHS lost about five or six regular starters from last year, but return Kayla Smith, Sydney Potts and Anna Southwick, Lydia Knollmeyer and Brooke Bloom as upperclassmen who will make a splash on this year's team. Williams talks about his seniors to-be.
It will be another four weeks until BHS starts actual volleyball practice. Williams said his club will begin on July 23 in preparation for the team's opening match against Muskogee on August 3.
This is the 14th season that Williams has been with the volleyball program.
« Back to Sports