Sports » Latest News
OKWU basketball
Posted: Jul 08, 2019 3:04 PMUpdated: Jul 08, 2019 4:07 PM
Bostwick Hosting Faith-Based Coach's Clinic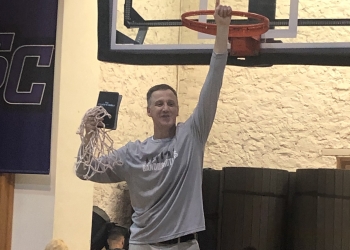 A local coaching legend is hosting a special faith-based clinic for coaches. Donnie Bostwick, head men's basketball coach at Oklahoma Wesleyan University, is hosting the clinic through his ministry called Spirit Led Coach. Coach Bostwick talks about the purpose of the clinic.
The clinic runs from July 19-21 at OKWU. Speakers Include Hall of Fame Coaches Bill Blankenship and Ken Hayes, University of Central Arkansas Head baseball coach Allen Gum, Liberty Institute Lawyer Mike Berry who is an expert on Religious Freedom in the work place, new OKWU President Dr. Jim Dunn, and many more. The clinic is free to attend whether you are a coach, athlete or parent. Bostwick says faith is an important element for athletes and teams.
For more information on this event you can visit the SLC Website.
« Back to Sports