Sports » Latest News
Sports
Posted: Apr 05, 2021 7:08 AMUpdated: Apr 05, 2021 8:08 AM
Bruin Baseball Hosts Edmond Memorial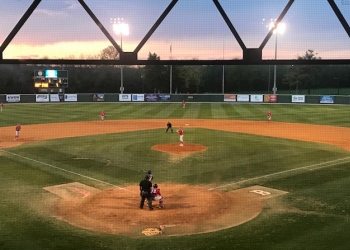 Bartlesville High baseball with its two most important games of the season thus far on Monday and Tuesday, as BHS will take on Edmond Memorial for a district series.
Memorial is undefeated in district play on the year. The Bulldogs stand at 16-4 overall.
If Bartlesville wants a shot at hosting a regional, at least a split vs. Memorial would go a long way.
The Bruins lost their most recent game, a non-district matchup with Owasso on Friday, 11-2.
Bartlesville head coach Cody Price says that the Bulldogs are probably the team to beat in the district at the midway point of the season.
Bruin junior Preston Berg will likely get the start on Monday, with Jakob Hall slated for the road contest on Tuesday.
In Berg's five starts thus far he has compiled a 2.33 ERA.
Bartlesville is tied for third in 6A-District 4, just one game back of second-place Broken Arrow. The top-two teams in the district host a regional.
Bartlesville has its first late game of the season, a 7:00 first pitch from Rigdon Field at Bill Doenges Memorial Stadium. That is a contest we will have for you on KWON – AM 1400 and FM 93.3.
You can also watch a livestream of the game on KWONTV.com and on the free KWONTV Apple TV App.
« Back to Sports