Sports » Latest News
Sports
Posted: Mar 08, 2019 7:36 AMUpdated: Mar 08, 2019 9:32 AM
Bruin Baseball Twin Bill on Friday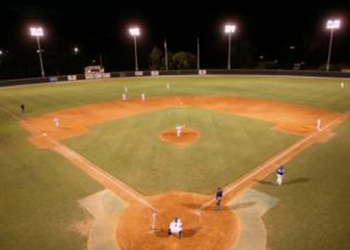 Bartlesville High baseball dropped its second game in a row on Thursday night, as Booker T. Washington spoiled the Bruins home opener.
BHS fell to the Hornets 6-4.
Bartlesville scored three runs in the bottom of the first, but could only plate one more the rest of the contest.
The Bruins will quickly get a chance to get out of their funk, as they host a double-header on Friday evening. Ponca City faces BHS in a non-district game at 4:45 PM – then a rainout makeup game against Sapulpa in district play at 7:30 immediately following.
Both at Bill Doenges Memorial Stadium downtown.
« Back to Sports