Sports » Latest News
Bruins
Posted: Nov 03, 2018 5:59 AMUpdated: Nov 03, 2018 7:03 AM
Bruins Win Thriller Over Shawnee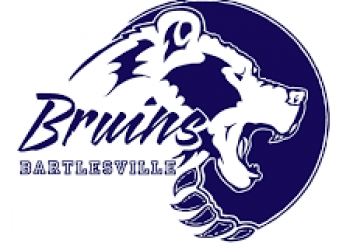 The Bartlesville Bruins saved their best for last with a thrilling victory over Shawnee, 58-51. Even though the Bruins missed out on the playoffs they still packed a punch in the season's final game. This late TD run from DeAndre Young gave the Bruins broke yet another tie in a back and forth contest.
Bruins led 51-44. After a defensive stop Young would bust free and clinch the season-ending win with this 74-yard touchdown run.
Young would surpass the Bruins single-season rushing record late in the game at over 1,800 yards on the season. Young finished this game with an astounding 335 rushing yards and five touchdowns. Calling it a workmanlike effort would be an understatement.
The Bruins finish the regular season at 4-6 falling just short of a postseason bid.
« Back to Sports