Sports » Latest News
Sports
Posted: Jun 30, 2018 6:25 AMUpdated: Jun 30, 2018 10:09 PM
B'Ville Gets Final Tune Up Before Winget on Sunday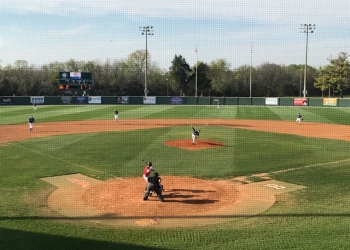 Bartlesville's summer baseball team has not stepped on the diamond since this past Saturday at Enid.
The Indian's (12-9) had their Monday double-header against Okmulgee rained out and they were scheduled to have the rest of the week off. The Indian's will return to the field for a tune up on Sunday night at home against Okmulgee.
First pitch at has been changed to 3:00 PM for a double-header. The twin bill on Sunday afternoon will act as a measuring stick for Bartlesville prior to the biggest event of the season for the Indian's, the Glen Winget Memorial Tournament.
The 59th annual Glen Winget will start on Wednesday at Bill Doenges Memorial Stadium. The Indians will play the night game at 7:00 PM prior to the Freedom Fest Fireworks at 9:45 PM. If the Indian's game runs late, the fireworks will start immediately after the game. Wednesday's game for Bartlesville will be against Hillcrest.
The United Linen Braves will be a part of this year's 10-team Winget as well. The Braves will take on the Enid Plainsmen in the first game of the day on Wednesday at 11:00 AM.
We will have coverage of the Indian's in the Glen Winget Tournament next week, along with their double-header on Sunday afternoon, on KWON – AM 1400 and FM 93.3.
« Back to Sports