Sports » Latest News
Dewey football
Posted: Nov 30, 2018 11:36 AMUpdated: Nov 30, 2018 5:14 PM
Caid to Resign as Dewey Football Coach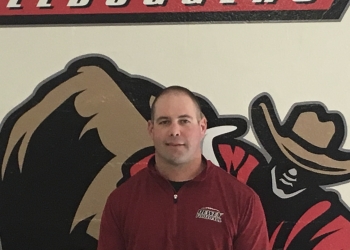 Tyler Caid will announce his resignation as the Dewey High School head football coach, according to a release from the Dewey Public School Board of Education. The announcement is expected to be approved at the Dec. 3 school board meeting.
Caid spent three seasons at the helm for the Doggers. Dewey went to the playoffs in Caid's first season in 2016. However, the Doggers failed to reach the postseason in each of the last two year's posting records of 4-6 in 2017, and 2-8 in 2018.
Dewey Public Schools Superintendent Vince Vincent talks about the school's plan going forward.
Caid finished his tenure at Dewey with a 12-19 record.
« Back to Sports