Sports » Latest News
Caney Valley Football
Posted: Aug 08, 2019 4:45 PMUpdated: Aug 08, 2019 5:45 PM
District Play Key for 2019 Trojans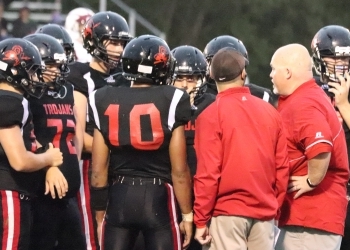 Once the weekend is through the first day of school will be here for Caney Valley High School and that means football practices will begin as well. Head coach Stephen Mitchell says there is no better time to go back to the basics.
Participation is up for the Trojans. Mitchell says the roster has roughly 40 athletes listed, which is up about 15 players from last season. The roster is largely comprised of underclassmen as the Trojans have just four seniors. Caney Valley has the smallest enrollment of any 2A school in the state.
The Trojans missed out on the playoffs in 2018, but appeared in 2017. A move to 2A-3 pinned the team against tough competition last season. Coach Mitchell says the Trojans can't get intimidated this season.
Caney Valley finished the season at 2-8 without a district win. The Trojans host Barnsdall to open the new campaign on August 30.
« Back to Sports