Sports » Latest News
Sports
Posted: Jun 07, 2017 7:11 AMUpdated: Jun 07, 2017 8:37 AM
Eagle Baseball Racks Up National Honors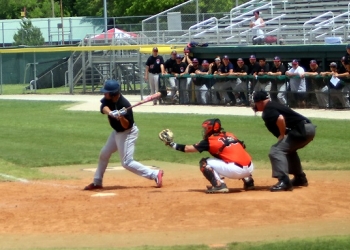 The season may be over for Oklahoma Wesleyan baseball, but the Eagles reeled in some major hardware on Tuesday afternoon.
The NAIA named three OKWU baseball players first team All-Americans.
Eagle Chris Tapia took home the biggest honor of all – as he was named NAIA Player of the year.
Tapia, a junior transfer from Western Oklahoma State Community College, batted an outrageous .441 with 24 home runs and 85 RBIs.
The other Eagles named to the first-team were Trevor Achenbach and Will Price. Those three were the anchors in Oklahoma Wesleyan's lineup that helped the Eagles lead the country in runs scored and RBIs. They were also second in the nation in home runs.
OKWU lost its first two games in the NAIA World Series in Lewiston, Idaho.
« Back to Sports