Sports » Latest News
OKWU Soccer
Posted: Oct 08, 2019 3:06 PMUpdated: Oct 08, 2019 4:06 PM
Eagles, Lady Eagles Have a KCAC Player of the Week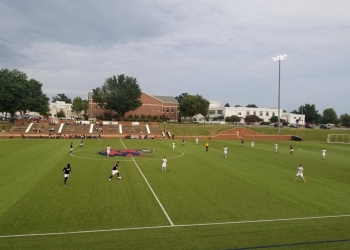 It was a clean sweep for Oklahoma Wesleyan soccer as Khesanio Hall and Rayssa Neres Souza each took home Kansas Collegiate Athletic Conference Player of the Week accolades for the men's and women's teams.
Hall wins the award for the second consecutive week. The Jamaican native netted four goals in two OKWU victories last week. Hall now has 12 goals for the season in his senior campaign.
Souza has now won the award three times for the Lady Eagles. Souza registered her third hat trick of the season in an 8-0 win over Sterling last week. Souza's goal total now sits at 21 for the season in just eight games played.
« Back to Sports