Sports » Latest News
Sports
Posted: Jul 11, 2019 7:09 AMUpdated: Jul 11, 2019 8:09 AM
GAC Coming Back Thanks to Volunteers/Sponsors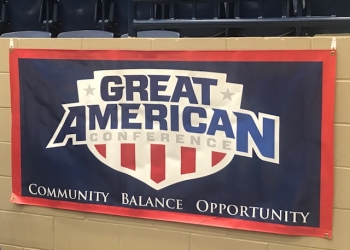 The Great American Conference Men's and Women's Basketball Championships are headed back to Bartlesville in March of next year, in a surprising turn of events announced by the Bartlesville Sports Commission on Wednesday.
As we reported on Tuesday, the BSC was approached by the GAC and its commissioner Will Prewitt to see if Bruin Fieldhouse and the commission would be willing to host the event for one more year after a conflict arose in the tournament's new venue, the UMAC in Tulsa. Chairman of the Bartlesville Sports Commission Bob Pomeroy explains what happened next.
The tournament will run March 5-8 at Bruin Fieldhouse.
« Back to Sports