Sports » Latest News
Sports
Posted: Jun 25, 2020 8:33 AMUpdated: Jun 25, 2020 9:40 AM
Indians Back at it Thursday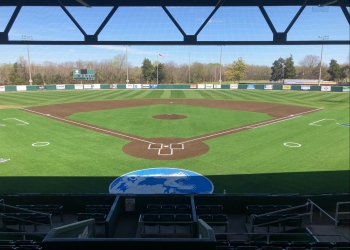 The Doenges Ford Indians are back in action again on Thursday, as Bartlesville is set for six games in the Sunflower State.
Bartlesville will be facing a familiar foe in Montgomery County at Coffeyville Community College.
The Indians topped the Cardinals 11-3 the first time they played them on June 11.
Bartlesville will go with youngsters Mason Moody and Christian Hernandez on the mound on Thursday.. The Indians are 7-11overall, and Manager John Pannell says that going 6-0 this week is possible if Bartlesville can keep up what they started to do last week.
Indians will play four more games at Pittsburg, Kansas starting on Friday afternoon.
Thursday's games will air starting at 6:00 PM on KWON – AM 1400 and FM 93.3. You can also check it out online at BartlesvilleRadio.com, the Bartlesville Radio App and you can watch it on KWONTV.com.
Upcoming Schedule:
Thursday: Indians @ Montgomery Co. - 6:00 PM DH on KWON
Friday: Indians @ Pittsburg, KS - 3:30 PM DH Game 1 - KPGM - Game 2 - KWON
Saturday: Indians @ Pittsburg, KS - 1:00 PM DH on KWON
Tuesday: Indians vs. Pittsburg, KS - 6:00 PM DH on KWON
Thursday, July 2: Glen Winget Begins at Bill Doenges Stadium
« Back to Sports