Sports » Latest News
Dewey Baseball
Posted: Aug 09, 2019 2:40 PMUpdated: Aug 09, 2019 3:40 PM
Injury Halts LaRue's Progress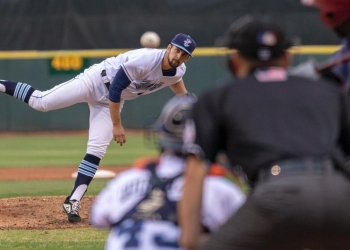 The summer has taken a turn for former Dewey Bullodggers pitcher Carson LaRue as he has been placed on the seven-day injured list while on roster for the Round Rock Express, the Triple-A affiliate of the Houston Astros.
KWON previously reported that LaRue appeared to being sticking around in Triple-A after making three consecutive starts at the highest level of minor league baseball. July Saw LaRue called up from Double-A, sent back down, only to be called up once again. The extent of LaRue's injury is unknown at this time.
With the Astros adding pitching at the trade deadline it is unlikely they will LaRue's services when MLB rosters expand in September. When he returns from injury it is more likely that LaRue will help Round Rock scrap in its battle for a playoff spot in the Pacific Coast League.
« Back to Sports