Sports » Latest News
Sports
Posted: Jul 08, 2019 7:14 AMUpdated: Jul 08, 2019 10:46 AM
Larue Now in Triple-A with Astros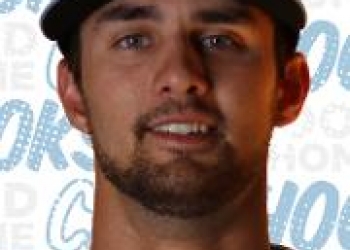 A former Dewey Bulldogger has climbed yet another rung on the latter in his minor league baseball career.
Carson Larue has made it to Triple-A in the Houston Astros organization.
Larue has had an up and down 2019, spending the first several months of the year at Double-A Corpus Christi, he came out of the gate with a high earned run average and ended up going 1-4 with a 6.14 ERA in15 games..
Larue faired a bit better after his move to Round Rock last week. On Friday he made his first Triple-A start, going six innings and allowing four runs in a rain-shortened 4-3 loss to the Oklahoma City Dodgers.
Larue has worked his way up the Astros organization since he was drafted out of Cowley County Community College in 2016. He also spent some time collegiately with Oklahoma State.
Larue was instrumental in the 2014 Dewey baseball team that advanced to the 4A State Title game.
« Back to Sports