Sports » Latest News
Posted: Jun 08, 2017 7:28 AMUpdated: Jun 08, 2017 8:28 AM
Matt Parker Talks OKWU Awards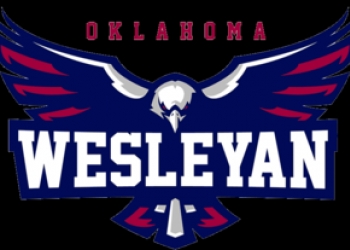 The firsts keep on coming for the Oklahoma Wesleyan baseball program, as reaction rolls in from the awards the Eagles took home from the NAIA on Tuesday.
OKWU won its second NAIA Player of The Year award in four years, as Chris Tapia was named the best baseball player in the country throughout the NAIA ranks.
Three of Oklahoma Wesleyan's eight position players were named first-team All Americans. OKWU head coach Matt Parker says he thought he had a few guys who could contend for player of the year.
Will Price and Trevor Achenbach were both first-team All-Americans as well.
OKWU had only one guy in its history on the first-team list until this year. T
he Eagles led the country in runs scored and RBIs and spend the majority of the season as a top-three team in the nation.
« Back to Sports