Sports » Latest News
Sports
Posted: Jun 12, 2017 9:05 AMUpdated: Jun 12, 2017 10:05 AM
New BHS Tennis Coach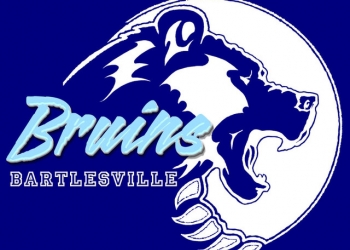 Bartlesville High School's Athletics offseason continues, as new Athletic and Activities Director Ryan Huff is still getting acquainted with the job.
There was just one coaching vacancy that had to be filled for the upcoming school year – it was at boys and girl's tennis, as Jeff Birk stepped down as head coach after two seasons with the Bruins. Huff tapped Bryan Reese, the former head man at Nowata High School. Huff says the tennis program is in good hands.
Other than Birk, all the other varsity head coaches are returning for the 2017-18 school year.
BHS took home three team 6A state championships in 2016-17, and has won seven state titles since 2014.
Bartlesville had won zero state titles between 1997 and 2014. More on other happenings and news from BHS later on this summer.
« Back to Sports