Sports » Latest News
Area Football
Posted: Nov 03, 2018 5:29 AMUpdated: Nov 03, 2018 6:29 AM
Oklahoma Union, Pawhuska Clinch Playoffs--Full Area Scores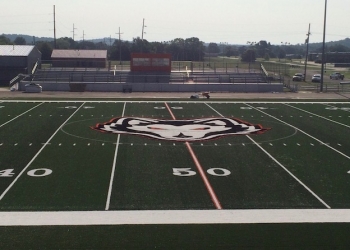 Two area teams clinched playoff berths on Friday night. Oklahoma Union will be the third-seed out of Class A District 6 after knocking out Fairland, 26-13. The Cougars will being playing in the postseason for the first time since 2002. A matchup with perennial-power Morrison awaits Oklahoma Union in the first round.
Pawhuska fell to Pawnee 44-18. However, the Huskies still earned a spot in the Class A playoffs. The Huskies are paired against 10-0 Rejoice Christian.
Other scores in the area on Friday night…
Victory Christian 53, Caney Valley 0
Wyandotte 42, Nowata 7
Owasso 41, Putnam City North 7—Rams will play Norman in the playoffs next week.
Morris 48, Dewey 6
Bartlesville 58, Shawnee 51
Oklahoma Union will be covered on KRIG 104.9 FM throughout the postseason. Pawhuska will be aired on 99.1 FM--KPGM.
« Back to Sports