Sports » Latest News
Oklahoma Union Basketball
Posted: Jan 16, 2020 4:24 PMUpdated: Jan 16, 2020 5:26 PM
OKU Looks to Stay Perfect Against Copan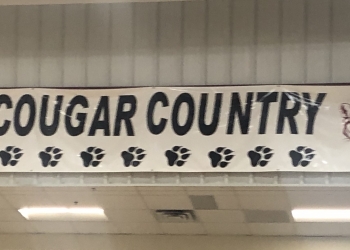 The Oklahoma Union Cougars will try to notch another win on Friday night as they host Copan for a non-district battle. The Cougars are perfect 12-0 on the season and ranked No. 3 in Class 2A. Coach Lee Ott says the game against the Hornets will help both teams get better.
The Cougars were tested by 2A squad for the first time with a 10-point victory over Nowata on Tuesday. Ott says playing the Ironmen again could be the biggest threat to an undefeated regular season.
The Cougars will then play 5A McAlester in the first round of the Old Fort Classic starting next week. OKU will not be defending back-to-back championships in the Caney Valley Tournament. Instead the Cougars will send their Junior Varsity squad to participate in the event next week.
Tipoff from Lenapah set for Friday at 8 p.m.
« Back to Sports