Sports » Latest News
Sports
Posted: Oct 09, 2017 7:26 AMUpdated: Oct 09, 2017 8:26 AM
OKWU Fall Sports Doing Tremendously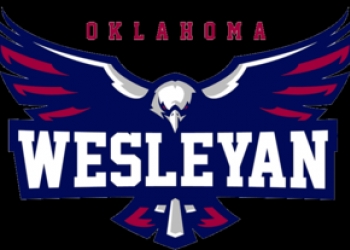 Oklahoma Wesleyan has started off October on the right foot in athletics.
Many fall sports continue to excel in the Kansas Colligate Athletic Conference.
First off, volleyball won again. The Lady Eagles swept Friends 3-0 on Saturday afternoon at the Mueller Sports Complex. OKWU volleyball is now 9-2 in conference play, still second in the standings.
The Lady Eagles have won three matches in a row. They are off for a bit, as the KCAC Fall Fling comes up next. Oklahoma Wesleyan will travel to Hutchinson, Kansas for four matches starting on Friday.
Now to men's soccer, where the Eagles won again. OKWU topped Bethany on Saturday 9-2. Oklahoma Wesleyan has won four games in a row following its first loss of the season. The Eagles are now 8-1-1 on the season. They are ranked at No. 4 in the country. OKWU men's soccer is next at Kansas Wesleyan on Wednesday.
Also, women's soccer continues to do well. The Lady Eagles beat Bethany 3-0. They are ranked at No. 15 in the country and are 9-1-1 on the season.
« Back to Sports