Sports » Latest News
Sports
Posted: Jun 13, 2017 7:10 AMUpdated: Jun 13, 2017 8:10 AM
OKWU's Move to KCAC Still Paying Off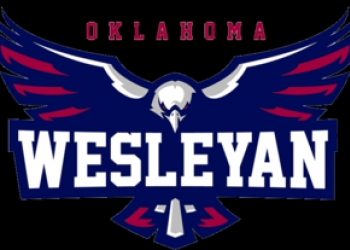 Oklahoma Wesleyan University has settled into the offseason, as the Eagle Athletic Department wrapped up season number two in the Kansas Colligate Athletic Conference late last month.
OKWU's move from the Midland's Athletic Conference to the KCAC has worked out on more than one level for the Eagles. Transportation is easier, competition is solid, and Oklahoma Wesleyan has more than held its own in a variety of varsity sports. Here is OKWU Athletic Director Mark Molder.
The Eagle's just wrapped up national competitions in men's and women's golf along with baseball. OKWU added wrestling as a varsity sport this past offseason.
As for the KCAC, Avila University in Kansas City, Missouri is the latest addition this offseason, widening the conference's footprint across four states in middle-America.
« Back to Sports