Sports » Latest News
Sports
Posted: May 21, 2020 7:18 AMUpdated: May 21, 2020 8:18 AM
Save Your Sooner Stubs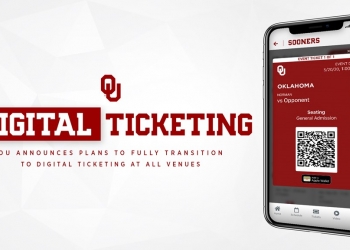 If you are saving ticket stubs from old OU football games, you might want to hang on to them.
The University of Oklahoma announced its plan to move to all-digital ticketing on Wednesday.
The change will affect all sports, including football and football parking. In the release the university says that it is changing for convenience and safety.
Athletic Director Joe Castiglione said in a statement:
"First, our aim is to limit physical contact between our fans and game day staff as much as possible, and this change is a first step in achieving that goal. We'll announce more of those steps later. The new digital ticketing process will also significantly reduce ticket fraud and loss of tickets, making for an even more seamless venue-entry experience. And fans will enjoy the flexibility of being able to immediately transfer tickets and parking passes to friends or family members."
If Sooner fans have been to the Big 12 Championship either of the last two years, they experienced having a digital-only ticket.
Oklahoma State had a cheaper digital-only dynamic ticket option for season tickets last year, as well.
« Back to Sports