Sports » Latest News
Sports
Posted: Feb 19, 2021 9:02 AMUpdated: Feb 19, 2021 10:02 AM
Spring Springs Just Around Corner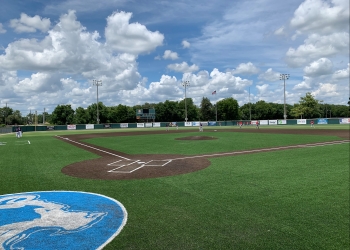 Believe it or not, even with the snow on the ground, spring sports are set to start soon across the area.
This past week was supposed to be the start of scrimmages across the area. None of those events happened, and most spring sports are now waiting until early next week when the temperatures rise and the snow clears.
At Bartlesville High, scrimmages will hopefully begin in earnest early next week if the weather cooperates.
Athletic Director Thad Dilbeck says despite the way the weather has been – a change of seasons is just around the corner.
The regular season for many spring sports will begin a week from this coming Monday - March 1.
« Back to Sports