News
Local News
Posted: Nov 20, 2023 9:47 AMUpdated: Nov 20, 2023 9:47 AM
Board of Education Candidate Filing Begins Dec. 4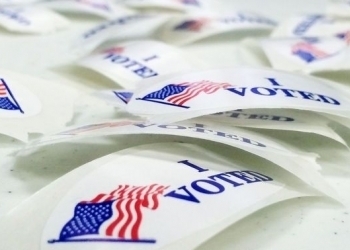 Nathan Thompson
Board of Education candidate filing for five Washington County school districts begins on Monday, Dec. 4.
Washington County Election Board Secretary Yvonne House says Declaration of Candidacy forms must be submitted from 8 a.m. to 5 p.m. on Dec. 4-6. Candidate filing packets are available at the election board, or on the State Election Board website.
Additionally, candidates must submit a Voter Registration Verification form.
If more than two candidates file for the same seat, a primary election will be held on Feb. 13. The general election will be held on April 2.
The following offices are up for election:
Bartlesville Public Schools Offices 4 (2 year term), 5 (four year term) and 6 (4 year term)
Tri County Tech Office 1 (5 year term)
Dewey Public Schools Office 4 (5 year term)
Caney Valley Public Schools Offices 4 (5 year term) and 5 (4 year term)
Copan Public Schools Office 4 (5 year term)
« Back to News