News
Washington County
Posted: Nov 20, 2023 12:18 PMUpdated: Nov 20, 2023 1:00 PM
Washington Co. Commissioners Meet Monday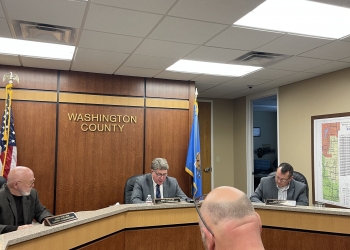 Nathan Thompson
The Washington County Commissioners met Monday morning to take care of several items of business, including acquiring a Kubota RTV for Washington County Emergency Management.
The commissioners also surplused more than 40 older Glock pistols from the Washington County Sheriff's Office as deputies are receiving new firearms. Sheriff Scott Owen explains.
The commissioners will meet again on Monday, Nov. 27 at 9:30 a.m.
« Back to News