News
City of Bartlesville
Posted: Nov 20, 2023 9:13 PMUpdated: Nov 20, 2023 9:13 PM
Bartlesville City Council Discusses Proposed Charter Amendments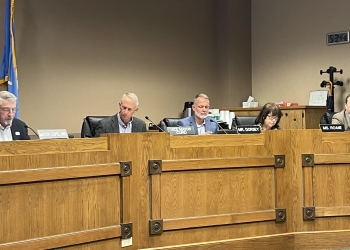 Nathan Thompson
The Bartlesville City Council held a long discussion Monday night on proposed amendments to the City Charter dealing with council terms, election dates, recall petitions and contracts.
Included in some of the items of discussion were whether or not to extend council member terms to three years instead of two years, staggered elections so that no more than two council members terms are expiring at the same time and moving the muncipal election to April instead of November.
City Manager Mike Bailey acknowledges the proposed changes to council elections would be impacted by potential lower voter turnout, but it would make it easier for voters to focus on local issues, instead of being inundated with national issues during an election.
Another proposal would impact recall petitions for elected officials. Currently, the City Charter is silent on time limits to gather signatures for recall efforts, and the City Clerk only has 10 days to verify signatures. The proposed amendment would define how long petitioners have to gather signatures and would extend the City Clerk's limit on signature verification. There was discussion on what those limits should be, but no firm recommendation was made.
No action was taken on officially changing the City Charter on Monday, and final approval would have to go to voters in Bartlesville.
« Back to News