Sports » Latest News
Sports
Posted: Nov 15, 2023 5:06 PMUpdated: Nov 16, 2023 8:04 AM
Dewey Girls Basketball Looks to Improve from Rocky 2022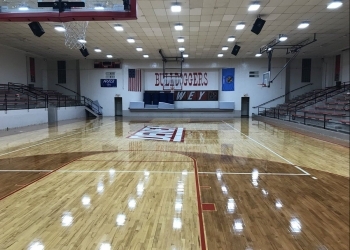 The Dewey girls' basketball squad is getting set for the 2023 season, which will also be the second season for young Head Coach, Michael Sanders. For Sanders, he has a young squad as they lost zero seniors from last year's team and have only one senior on the roster this year in Macy Rogers.
For Sanders, he talks about some girls he expects to lead the Lady Bulldoggers this year.
As mentioned, Sanders is coming into his second season as the head coach for the Lady Bulldoggers, and last season was a bit of a struggle. They finished with a 5-20 overall record on a team contrived of almost exclusively underclassmen.
Sanders expects things to be better for him and his squad in year two.
Dewey basketball opens the season officially on December 1st at home against rival, Nowata.
« Back to Sports