Sports » Latest News
Sports
Posted: Nov 16, 2023 5:02 PMUpdated: Nov 16, 2023 6:04 PM
OKWU Soccer Preps for NAIA Tournament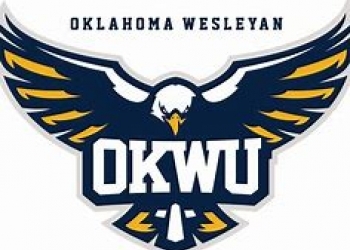 OKWU men and women's soccer are both coming off the heels of a KCAC tournament championship as they both now prepare for the NAIA tournament in chase of a championship. For the men, they beat St. Mary's, Friends and then Ottawa in the KCAC tournament to nab their fourth straight conference tournament title.
Eagle men Head Coach Jamie Peterson talked about the conference tournament.
The Eagles have a first-round bye and will play the winner of LSU Shreveport and Olivet Nazerene on Saturday. The Eagles also have the benefit of hosting the first round at their home stadium.
Coach Peterson talks about how much of an advantage that will be for his guys.
As mentioned, the Eagle men await their opponent for a Saturday matchup at 1 pm her in Bartlesville. For the women's side, they also play Saturday, but from Grissom Pitch in Pulaski, Tennessee at 2 pm when they take on Tennessee Southern.
« Back to Sports