Sports » Latest News
Sports
Posted: Nov 16, 2023 7:03 AMUpdated: Nov 16, 2023 8:03 AM
OWKU Splits at Bethany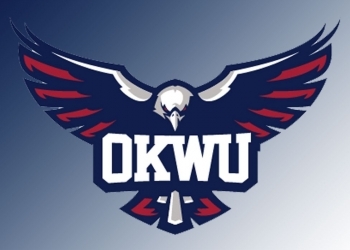 The Oklahoma Wesleyan men are off to a 6-0 start overall and a 1-0 start in conference play, as the Eagles won their Kansas Collegiate Athletic Conference opener on Wednesday night at Bethany, 69-57.
It a little too close for comfort throughout, but OKWU pulled away in the final 10 minutes to win by double-digits. Eagles were only up by five at halftime. It was mostly defense and rebounding that kept Wesleyan afloat.
OKWU had 21 offensive rebounds to only nine for Bethany. Eagles had 11 more shot attempts.
OKWU also held Bethany to 32-percent shooting. Kaleb Stokes had 24 points and 11 rebounds on the night. Jaden Lietzke had 16 points while DJ Talton had 10.
The Wesleyan women did fall, 62-42 to Bethany.
Both teams will host Ottawa on Saturday afternoon in a couple more games we will carry for you on Sports Talk 99.1 FM – KPGM.
« Back to Sports