Sports » Latest News
Sports
Posted: Jun 26, 2018 7:22 AMUpdated: Jun 26, 2018 8:23 AM
2018 Glen Winget Field Set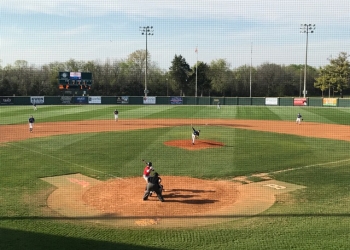 The 2018 Glen Winget Memorial Baseball Tournament is coming up on Wednesday of next week, and the tournament just released its official schedule.
There will be 10 teams in this year's Winget, different from most others when there have been 12.
There will be five games a day starting at 11:00 AM between two five-team pools. The top two teams from each pool will move onto the championship round.
The United Linen Braves and the Doenges Ford Indians headline a field with two Bartlesville teams in it this year. Tournament Director John Pannell talks about this year's field.
As always, the Indian's will be the highlight, with Bartlesville playing games at 7:00 PM the first three days of the tournament. Bartlesville begins against Hillcrest on Wednesday night at 7:00 PM, which is July 4 - Freedom Fest's fireworks display will follow the game around 9:45 PM. Pannell says baseball and fireworks always go together.
This is the 59th annual Glen Winget Tournament, which started back in 1959 as a way to keep baseball fans in Bartlesville for the July 4 Holiday.
« Back to Sports