Sports » Latest News
Area Football
Posted: Sep 14, 2020 2:58 PMUpdated: Sep 14, 2020 3:58 PM
Barnsdall Rises, Other Osage Clubs Still Ranked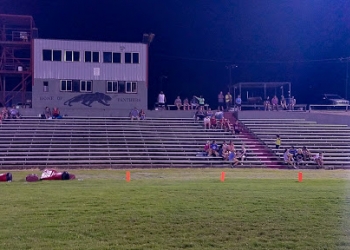 There isn't much change to be reported in the week 3 version of the Tulsa World high school football rankings. The biggest riser in the area was Barnsdall who jumped up two spots to No. 6 in the Class B polls. The Panthers made light work of Copan last Friday with a 62-14 win over Copan.
In Class A, Pawhuska didn't play during week 2 and remains at the top spot. Hominy is ranked 10th for the third consecutive week. The Bucks and Huskies will meet at Ormond Beach Stadium this Friday for a non-district game. This is among the best matchups that Class A will see all season long.
In 6A-1 Owasso still occupies the top ranking with a 3-0 record.
« Back to Sports