Sports » Latest News
Sports
Posted: Jun 28, 2022 7:07 AMUpdated: Jun 28, 2022 8:11 AM
Bartlesville Athletes in Nationals for Weightlifting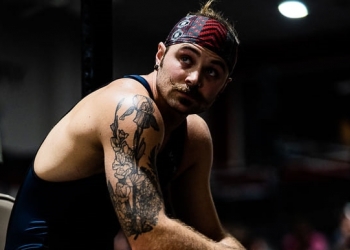 Some Bartlesville athletes are headed to Las Vegas for the USA Weightlifting National Championships Week. The event runs from June 25-July 3 at the Vegas Convention Center.
The athletes have been working with Bartlesville Public Schools Strength Coach Daniel West. West has a gym called Pure Health Performance, which has helped out with many of the athletes, as well.
West talks about what will go on this week.
Archer Praetorius, 9, is the youngest competing this week, he goes to St. Johns' Elementary. Other athletes headed to Vegas are 11-year-old Hadley Parsons, who attends Ranch Heights. She was a national champion a year ago. Hayden Brandon, who is a Bartlesville High volleyball player at 15-years-old took silver last year. And Britney Feickert, 25, is a coach at Pure Health Performance returning for her second nationals.
West says there are numerous categories in which the athletes will be competing.
Aside from co-owning Pure Health Performance, West has been the strength coach at Bartlesville Public Schools for five years.
West says there are more athletes and coaches involved in strength conditioning than ever before, and the numbers continue to get better. More on the competition with West planned for later this week.
Photo of Daniel West from purehealthperformance.org
« Back to Sports